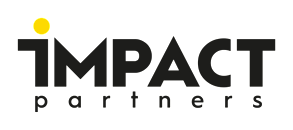 Full time – ASAP
IMPACT PARTNERS 

IMPACT Partners, the forrunners in Impact Investing in Europe, is looking for its next Investment Manager for the Paris office.
Founded in 2007, IMPACT Partners was created on the conviction that financial and social performance should go hand in hand. The company purpose is to act with entrepreneurs for a more sustainable and inclusive society.
The social investment team invests growth capital in companies developing remarkable social impacts in the fields of economic integration, inclusive education, and access to healthcare.
The company is scaling rapidly and has €350m under management, investing between€5m and €15m per company across Europe to help accelerate ambitious social projects.
IMPACT Partners has a team of around 50 people at its Paris headquarters and in local offices in Copenhagen, Barcelona, Frankfurt and soon Milan.
For more information : www.impact-partners.com.
RESPONSIBILITIES: 
Fully integrated into the Social team, you will be a key element of the investment team.
You will be responsible in finding new deal opportunities for the team and contributing actively to the delivery of at least 2 deals / year.
You will embrace our culture that relies on entrepreneurship, humility, teamwork and empowerment, by:

Screening investment opportunities in line with the fund's strategy and impact criteria,
Leading the sourcing and identification of potential investment opportunities by conducting comprehensive market research and networking with the relevant M&A banks and prescribors,

Preparing detailed financial models and projections to support investments,

Participating or leading in all stages of the investment process, from prospecting to completion, in tandem with the Investment Director/Partner

Evaluating potential exit strategies for investments,
Participating in the follow-up with companies in the portfolio independently or with the support of an Investment Director/Partner,
Providing mentorship and guidance to junior team members, fostering their professional development and contributing to a collaborative team environment,
Contributing to the growth of the team, contribute to the continuous improvement of internal processes
REQUIREMENTS 
Business/Engineering School or university training with 5 years of experience in Private Equity or M&A, Leverage Finance, Strategic Consulting, Transaction Services / Audit
Strong proficiency in financial modelling, valuation techniques, and investment analysis to assess the financial viability of potential investments.
Ability to provide mentorship and guidance to junior team members,
Fluency in English, French is desirable, speaking another European language is a real plus,
Entrepreneurial enthusiast,
Passionate about impact investing and especially social impact investing
Autonomy, Agility, ability to work in a team and great relational skills.
---
WHY IMPACT PARTNERS 

Joining IMPACT Partners offers a unique opportunity to be part of an organisation that not only seeks financial returns but also prioritizes positive societal and environmental impact. This role provides a platform to make a meaningful difference in the world of finance and investing. And more:
You'll work with a diverse portfolio of companies and projects across various impact areas, gaining exposure to a wide range of industries and sectors.
You will be part of a dynamic, collaborative environment that encourages innovation and creativity.
You will participate quarterly seminars covering a range of topics with the whole company.


---
DETAILS

Localisation : 18 rue de la Pépinière - 75008 Paris
We are committed to fighting all forms of discrimination. We foster an inclusive working environment that respects all differences. All our positions are open to people with disabilities.
---
Department

Social Team

Role

Directeur Adjoint

Locations

Paris
Why you should join us?
Doing a meaningful job

As a European company with a mission, our company purpose is to act with entrepreneurs for a fair and sustainable society.

By joining us, you will work on projects that have a purpose, with inspiring people who share the same values.

Being part of a human-sized company

Every opinion counts at IMPACT Partners. You will work in a team on empowering projects, while being supported and listened to.

Working in an international environment

We have 4 offices in Europe (Barcelona, Copenhagen, Frankfurt and Paris) and have the ambition to expand our activities in other countries.
About Impact Partners
Impact Partners is the first European investment platform dedicated to social, local and environmental impact.